Race Glaze is a growing British detailing products company, established in 1994. Our excellent products are loved by long standing customers, detailers, valeters and collectors, people referred by them or through social media, and others we meet at shows, and who trust us because of our reputation.
Our ethos is one of advice freely given, without a hard sell or aggressive sales tactics, and products which do as you would expect, or even better. We don't employ underhand promotional tactics, with product placement in exchange for favourable reviews, and will gladly talk through your needs before you purchase.
Our products are largely made in the UK, then carefully packed and shipped either direct to our customers or resellers around the UK and worldwide. We offer traditional waxes, hybrid and Nano sealant waxes and coatings, and a growing range of Ceramic and now, Graphene products.  Our packaging is recyclable, our products as environmentally friendly and long lasting as possible, and are concentrated to avoid shipping water. Our Water Filters are now UK-market leading products to save time, drying marring and avoid water spots.
Our Signature Series Waxes 42 and 55, followed by Black Label in 2010, brought attention worldwide, providing solid ultra-high Carnauba finishing waxes to rival the performance of established premium names such as Swissvax (Swissol) and Zymol, at significantly lower prices. Our waxes received rave reviews from users including some of the most respected professional detailers working in the UK and worldwide.
Race Glaze products work in exactly the same way as systems such as Meguiars, Zymol, Swissvax etc – a series of 4 steps to achieve the perfect long lasting shine. It's one that myriad detailers, valeters, prestige car sales companies and owners of modest everyday cars, supercars, classics and modern classics have learnt gives great results for the minimum effort.
Let us talk you through how we work on the paintwork – we have products to prepare all areas of your car to Concours winning standards:
Wash the car. Never use a silicone sponge as their bubbles hold grit which makes a perfect scouring pad. Use a Signature Sheepskin wash mitt or Safe Waffle Sponge, all available on this site. You can dry it off with a water blade, microfibre drying towel like our OnePass Drying Towel, or not at all with our Water Filters (our preferred option). We recommend using 2 buckets – one for your shampoo, one with clean water to rinse your mitt in. Our Aqua Bathe shampoo is pH balanced, salt free and adds Carnauba every time you wash the car. Or AquaGlide, our more concentrated pure soap.
Clay Bar – beloved by serious detailers, the results are surprising. The clay, a fine resin material which is lubricated in use, lifts anything stuck to the paint surface – overspray, tar, flies, bonded on dust – in fact all the debris that stops the paintwork feeling glass-smooth. A clay bar will last several years. This step is optional but recommended.
Pre Wax treatment. You'll need to cleanse the paint to feed it, and maybe remove swirls – Clay Bar only pulls matter off the surface. You'll re-energise its colour and smooth the paint surface, but only have to repeat this stage when you next want to really start from essentials. Our Signature Series Pre-wax Cleanser is a gentle, entirely non-abrasive product. Machine polishing may not always be necessary.
PROTECTION STAGE – YOUR OPTIONS
Wax (also known as Polishing, though the pre-wax stage is really the 'polishing' bit). Once the car is prepared, you can apply the top coat that gives the shine and protection. Nothing beats Carnauba Wax for a deep, long lasting shine – it sets as hard as concrete, protecting the car from stone chips, bird lime and fine scratches, filling light scratches and making it much easier to wash the car as dirt is stuck to the wax, not the paint. Expect the shine and water beading to last 2-3 months with Crem Perfection, 3-4 months with '42 wax' and 5-6 months with ' 55 wax'. Carnauba is really impressive on blacks, blue and deep coloured metallics, and really restores the colour to red paint. New 2022 Graphene Wax adds up to date additives for superb durability, sheeting and beading.
Sealants. A synthetic polymer resin coat is often offered with new cars, but preparation and application can be haphazard and poor. Our Nano Series coatings are DIY application, carefully applied by you, the car owner. Expect durability up to 3 years with good washing technique and products.
Ceramic Coatings. Our 9H Ceramic Kit is used by professionals and DIY enthusiasts alike. Recommended by leading detailers and AutoExpress in 2021, 5 year durability is to be expected. Our Professional-only 9H-PRO is warranted for 6 years when applied by our nationwide professional detailers.
There are of course other brands available to you, which you can mix and match to some extent, but be aware many alternative brand products are clone or fashion products and not supported by our levels of experience, warranty and support.
Maybe you should to ask yourself the simple question: Is my pride and joy, with its expensive to replace paintwork, worth scrimping a few pounds on when it comes to the products I use? And do I want to spend hours trying the latest product I saw on social media, or so I want to get the job done well, with minimal effort ?
Your choice, but if you want advice, please call us !
The Race Glaze Admin Team – the real power behind the business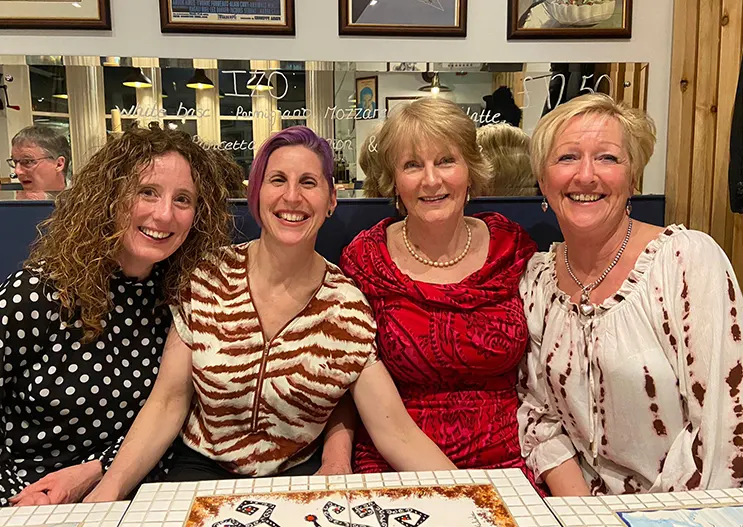 Our History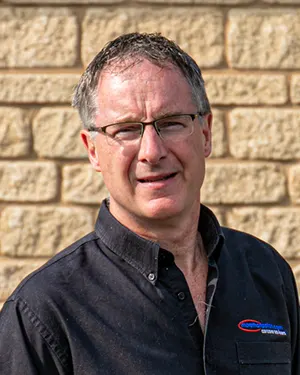 Race Glaze Ltd is based near Stamford, Lincolnshire, England.
Founded in 1994, Race Glaze distributor and car enthusiast Mark Wibberley bought the business in mid-2005. After a career in IT, motoring journalism and advert sales for titles such as Total911, Total MG, classicdriver and Octane, Mark set out to offer classic, sports and premium marque vehicle owners a range of high quality car care products backed by advice based on training with some of the premium global car care brands. His other businesses support the Race Glaze range with products from www.morethanpolish.com and www.carcovershop.co.uk available from this Race Glaze website. Mark and his dedicated team continues the company tradition of personal advice and service.
Originally, Roy Galway formed the company to satisfy his need for good quality car care products. Having spent many years in the classic car restoration business, Roy had constantly been aware of the shortage of such things as a good, easy to use high quality finishing polish for example.
Having set out on this path Roy soon discovered that there really was a need for many other products. Hence the now extensive (but practical) Race Glaze range. Over time Roy grew a loyal base of delighted customers through shows and referrals, but was unable to continue running the business due to ill health, although his skills and knowledge are thankfully still available to us, and he is still a customer.
From 2003-2005 Ian Williams, who had worked with Roy for several years, ran the business and handed over to Mark, who was already a reseller of the brand.
Many new products have been launched since 2005, notably the premium performance Signature Series waxes, Ceramic range and Water Filters.
Do feel free to call or e-mail us for advice for your car – we always give our time freely.
Registered Office, Trading office and warehouse:
Unit 15
Station Road Business Park
Barnack
Stamford
PE9 3DW
We're 5 minutes off the A1, 15 minutes from Peterborough and within 3/4 hour from Leicester, Boston, Spalding, Sleaford, Huntingdon, Kettering, Corby and Grantham.